You've been presented with the opportunity to relocate to Columbus, Ohio. The idea of starting over fills you with glowing optimism. After all, what's more exciting than turning over a new leaf and making new friends in the process?
As you embark on your Columbus apartment search, keep in mind that planning ahead is key. While your new chapter presents an exciting fresh start, relocating can be stressful. People move for a variety of reasons like work, school, family, or starting over. Regardless of the "why" that's bringing you to the fastest growing city in the country, there's nothing more important than finding the perfect place for you.
With a bustling downtown scene and plenty of quiet suburbs to choose from, use this article as a guide to finding your dream apartment no matter if you're moving from a few cities over or several states away.
You can skim Google all day for "dream apartment checklists", but those lists aren't tailored to you specifically. This is why knowing what you want before you start your search matters. Take a step back and look at your lifestyle:
How many people will be moving with you?
Are you a pet owner? If not, are you planning on being one when you move?
Can you live without having a washer and dryer in your apartment or is it a deal breaker?
Instead of going off of a premade list, make your own dream apartment wishlist and prioritize based on what you need and want you want. Our leasing professionals highly suggest choosing to live somewhere with convenient access to a major highway, but still offers a private setting to come home to after a long day (or night) to relax.
Look back to your dream apartment list. What does the neighborhood you live in look like? Think about the following when doing your research:
Is this apartment close to work and/or school?
Where's the nearest grocery store?
What kind of entertainment is in the area?
Not sure where to start?
Take this assessment to find the perfect place for you in Columbus.
When you're ready to begin touring, keep these questions in mind so you can have all of the information you need in choosing the perfect place for your relocation adventure!
Practicing open communication with your leasing professional is critical in finding your Columbus apartment search. Bring your dream apartment list with you or keep it top of mind when you begin touring.
Living factors that are important to you, such as being on the first floor or having front door parking should always be communciated with anyone assisting in your search. If you're unable to travel to the complex to tour, inquire about a virtual tour or even a FaceTime call with your leasing professional. When it comes to price, be realistic and consider the following:
Are any utilities included?
What total amount is due on move-in day?
What information is needed prior to recieving keys?
Different neighborhoods come with different price points. This article highlights several areas in Columbus like the Brewery and Arena Districts and compares the cost of living. You'll want to heed caution when it comes to price per square footage, too. Many Columbus residents get ripped off just because of the "prime" location they choose to live in.
It's no secret moving costs a pretty penny. Maintain your relocation momentum by putting away as much money as you can.
Staying in contact with your leasing professional is a good way to be aware of your move-in costs mentioned in the previous section. Many complexes allow you to pay ahead of time which helps set you up for success and removes financial burden.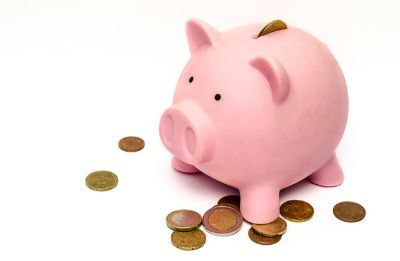 People relocate to Columbus for a variety of reasons, but all of them present exciting opportunities. When the time comes for you to begin your apartment search remember to stay true to yourself and what matterst the most to you. Doing your research and practicing open communication with your leasing professional will save you not only time, but keep your life as stress-free as possible.
If you find yourself relocating to Columbus, make sure you schedule your tour with us and explore the exciting area of Southeast Columbus and Bexley!
« Back to Blog