Even the most luxurious apartments require a little TLC from time to time. Understanding who is responsible for maintenance repairs is a key element in building trust between you and your landlord. Because accidents happen (we're only human), you never need to worry about submitting a work order aka maintenance request if you need repairs in your apartment.
Renting is convenient for many reasons, one of those being that most of the time a home visit from a maintenance technician is included in your rent. However, there is a fine line between what a resident is responsible for maintenance-wise and also financially. If you do accidentally break something and it needs to be replaced, odds are you will be financially responsible for any costs to complete the job. For example, if you drop something on your ceramic stove and it breaks you'll probably be getting the bill to replace the stovetop or stove altogether.
Not everything is so black and white, especially with maintenance repairs. Consider the following before buzzing up your landlord:
Review the maintenance clause in your lease contract.

When in doubt you should always have your lease contract handy. They exist for a reason and typically go over common maintenance questions and how to address them. The Charles at Bexley lease contract highlights a few points of maintaining accountability for both parties:
Always review your lease contract before calling your landlord. This can save you time, money, and also maintain your quality of life!
What about emergency maintenance repairs? What qualifies as an emergency?

Emergency maintenance repairs should be assessed by your landlord ASAP. Keep in mind what is an emergency to you may not be classified as an emergency under your lease contract. Your landlord has most likely been doing this for a while and has had their fair share of maintenance repairs to troubleshoot. This is often why emergencies are already classified in your lease contract.
For Charles residents, we consider the following to be emergencies:
Lockouts
No heat (typically when the outside temperature is below 55 degrees Fahrenheit)
No AC (typically when the outside temperature is 80 degrees Fahrenheit)
No hot water
Damaged/malfunctioning lights in breezeways
Broken pipes and/or running water
Securing door and/or window
Any non-emergency work orders submitted after hours will be addressed the next business day! At any time you feel you're experiencing a life-threatening emergency, you should always call 911. Your landlord does not have the means to handle legitimate emergencies that local authorities are prepared to deal with.
Can I use my security deposit to pay for maintenance repairs?

Some landlords allow renters to tap into their security deposit funds if an expense arises during their tenancy. Because no two lease contracts are the same, you should discuss this with your landlord if it's something you're interested in. Oftentimes, landlords decline this request because that money is set aside to repair your rented apartment once you move out, so be prepared to pay for any accidental damage.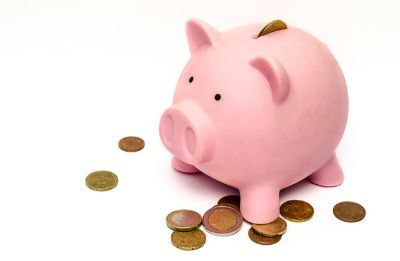 Keep Communication Open
Being mindful of what is your responsibility as a renter and what falls to your landlord to address is essential in a lessor/lessee relationship. Make sure you always have your lease contract nearby to reference if you're unsure about something your responsible to fix be it physically or financially. Because landlords are people too, know you should always feel comfortable putting in a maintenance request. Odds are they've had to submit a few themselves! When it comes to emergencies, be reasonable about what you consider a real maintenance emergency. You can handle the small things light changing lightbulbs and batteries, but leave the difficult stuff to us. That's why we're here!
« Back to Blog