After years of living with parents, siblings, and roommates you're finally moving in with good ole you—and celebrating the freedom that comes with it. Even if you think you've "adulted" enough, nothing compares to that first time truly going off on your own.
You may have some questions about how living solo works. This article breaks down a few of the most common questions renters have asked us over the years.
How much space do I need just for me?
You may think that without having to share with a roommate, you won't need much space. However, even people who live on their own need breathing room. Do you want to entertain friends? Do you work from home sometimes? How much storage do you need? When it comes to apartment and townhome layouts, one size does not fit all. Try exploring a variety of floor plans to find a space that compliments your lifestyle.
Should I get a pet?
Even if you've been looking forward to having your own place, you may want a furry friend to be your roommate. When you start setting up your space and routines, take some time to determine whether a pet would be a good fit before running out to your nearest rescue. Will you be home often enough to show them the love and attention they need? Do your friends and family have allergies? (Some breeds are more hypoallergenic than others.)
Choosing a community that is not only open to pets, but enthusiastic about them, will help you feel good about your decision to add a furbaby if and when you're ready.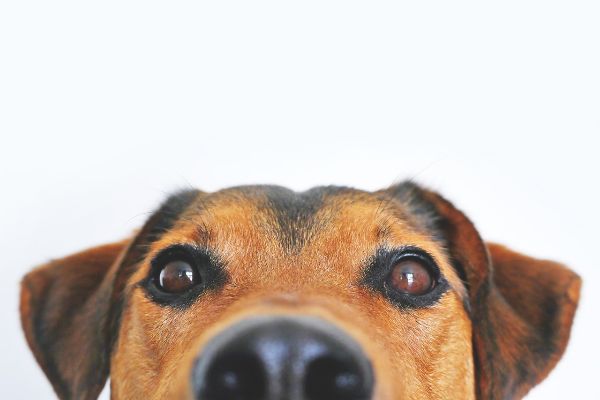 Live Exceptional Tip: Charles residents enjoy 20% off their first visit to Berwick Animal Clinic.
How much alone time is too much alone time?
Solitude is great, but let's face it: Everyone needs some human contact from time to time. The key is to find a living space you love spending time in with the option to get out and mix as well. The Charles makes it easy to get to know people without even having to start the car. Develop friendships at the fitness center; pool; Bark Park (with your furry friend, if you choose to have one); tennis, basketball, and pickleball courts; planned social activities; and a number of other hot spots and events right in our community!
What about food?
Cooking for one can be liberating and tricky all at once. Most recipes make at least four servings. While basic math knowledge can work in your favor, you can also consider freezing leftovers, inviting neighbors over to share in your creations, or mixing it up with the occasional yummy delivery. The Charles offers beautiful kitchens with newer appliances to make cooking fun, nutritious, and affordable. But when you're ready to eat out, we're located near an endless array of choices!
What's a furnace filter? Am I supposed to change it?
Or a refrigerator water filter. Or a toilet flapper. Or a dishwasher thingy-ma-jig. Moving into your first place can bring up a lot of maintenance questions. The more you "adult," the more you'll learn about how to troubleshoot those pesky necessities of maintenance. Why not make it easier on yourself by moving into a community that is already well-maintained and offers prompt service when you run into problems? At The Charles, we'll help you sail smoothly through keeping your place in tiptop shape.
How do I handle the bills?
The good news is you no longer have to split bills or have awkward conversations about who owes whom. That means you are totally in charge! At The Charles, trash/recycling, water, and sewage are all included in rent, and we can help connect you with what you need to know about setting up your gas, electric, and Wi-Fi accounts.
---
Ready to get out on your own?
Schedule a tour at The Charles at Bexley today.
Schedule a Tour